SUSTAINABILITY CONSULTANCY SERVICES
Please use the buttons below to find out more about our three core areas of expertise:
Sustainability & Compliance
Providing a turnkey solution to inform and assess your building's sustainability and compliance performance.
Environmental assessors
Qualified environmental consultants to guide your team through the design and construction process, from design-stage assessments to post-completion reviews.
Planning & Development:
Realising the potential of your site from a commercial and environmental perspective.
Supporting your development
A range of services to support your development, whether it is a residential, non-domestic, new-build or renovation project.
Energy & Design
Delivering high environmental standards and offering support from design to building handover.
Assessment services
We provide energy consultancy services for residential and non-domestic buildings; for new-build and refurbished properties.
What
we
do
We offer sustainability consultancy and technical compliance services at competitive rates. We enjoy becoming part of our clients' teams and seeing design concepts come to fruition.
Who
we
serve
We serve a broad range of clients in the construction industry, supporting our clients' commercial and environmental objectives, from one-off bespoke developments through to major mixed-use schemes.
Our
main
aims
We seek to add value by offering sustainable solutions, using innovative technologies and capitalising on emerging policy updates.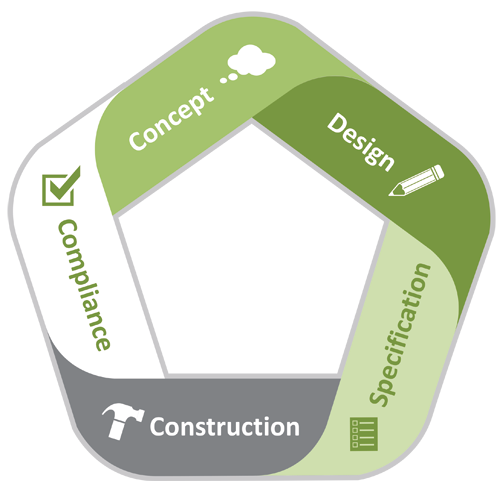 Our
partnership
approach
Our friendly team works in partnership with our clients from project conception right through to completion. We will get to know your company and project in detail so that we can give you the best possible help and advice.
Why
you need
our help
We will help you meet regulatory compliance targets and achieve your sustainability aspirations for your development. We seek to simplify the complexities of these processes so that we can work together to meet your objectives.