We pride ourselves on offering excellent service and well-considered solutions. As a result, our business has grown rapidly based on positive referrals.
But don't just take our word for it! Below you will find testimonials from a number of our clients, explaining how we helped them achieve their sustainability targets and what makes our service unique.
If you are looking for help and advice, give us a call today and we will be happy to talk through the options available to you.
We would also love to hear from you if you have been pleased with our service and would like to appear on this page!
We value all of our clients, both longstanding and new, and enjoy receiving your feedback, which helps us celebrate our victories and hone our services to fit your needs even more effectively.

I have worked with Element Sustainability now for a number of years and have consistently received a good service, which has been competitive, and delivered in a personable and professional manner. Laurie and his team have worked with our business to develop economic and sustainable solutions for both residential and commercial developments.
Bill Metcalfe
Operations Director, CPUK LTD.

I have worked with element sustainability since it was formed in 2011. It is always a pleasure dealing with people who offer a pro-active approach to new housing designs, working in partnership to achieve the best from the product while maintaining a commercial focus as well. Element sustainability have assisted me on all aspects of design specification, through to building control completion documentation. They have also worked closely with me on a number of CFSH sites and also offered feasibility guidance at planning stage. I look forward too many more years working closely with Laurie and his team.
Mick Hanson
Projects Manager, Russell Homes

Element Sustainability provided a very thorough and robust report to support our client's planning application for a replacement dwelling in the Staffordshire green belt. The sustainability and energy conservation benefits of the proposal, as demonstrated through Element's work, were key to the overall success of the proposals, which were granted approval under delegated authority by the Council. We would be very happy to recommend Element based on our experience of working with them.
Neil Jones
Partner, Rapleys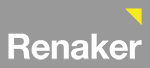 We regularly employ Element to provide advice and assessments for the sustainable energy approach to our developments. They provide a comprehensive service from the planning stage through to the validation of our completed buildings. Their professional approach and comprehensive experience provides the right solution for each project.
Pete Mills
Senior Development Manager, RenakerBuild Ltd.

Paul Butler Associates regularly work with Element Sustainability on a diverse range of development projects and we have no hesitation in recommending them to our clients.  We find their reporting to be technically robust and accurate and value the expert advice and knowledge that they bring to the planning process.
Tom Flannigan
Director, Paul Butler Associates